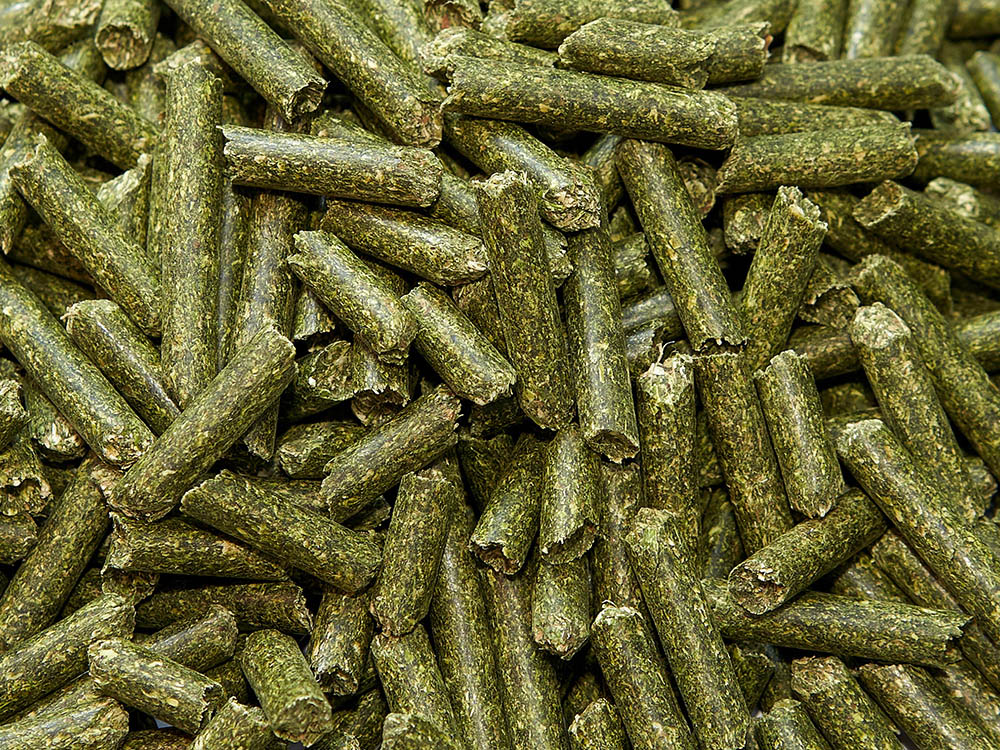 Alfalfa Pellets, Dehydrated
Alfalfa dehy is produced from standing alfalfa, which is mowed and chopped in the field, delivered to the dehydrating plant still containing a minimum of 60 percent moisture, artificially dried, ground and pelleted.
Typical Analysis:
92% | Dry Matter
17% | Crude Protein
2.9% | Fat
25.5% | Crude Fiber
Alfalfa Pellets, Dehydrated
Dry Matter
Crude Protein
Fat
Crude Fiber
Alfalfa Pellets, Suncured
Suncured alfalfa pellets are produced from alfalfa hay, which has been ground and pelleted. The meal is produced by regrinding the pellets. If the hay is chopped instead of ground, the product is called suncured chopped alfalfa or chopped alfalfa hay. In addition to the 13 percent crude protein product, a 15 percent crude protein product also is commonly available on the market.
Typical Analysis:
92% | Dry Matter
15% | Crude Protein
1.8% | Fat
30% | Crude Fiber
Alfalfa Pellets, Suncured
Dry Matter
Crude Protein
Fat
Crude Fiber